A British jump start – Volkswagen remembers the beginning of British trusteeship 75 years ago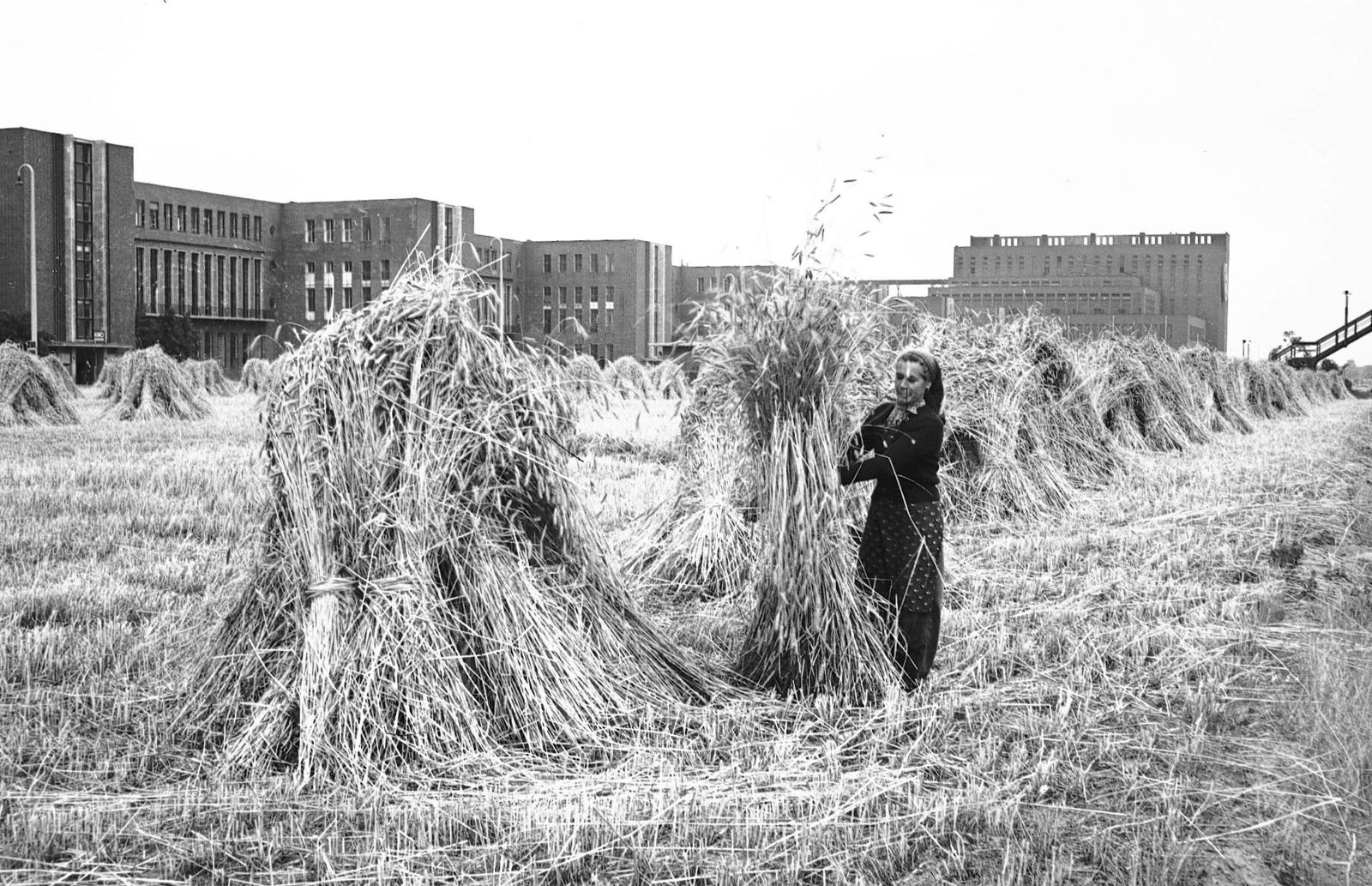 Wheat harvest at the Wolfsburg plant, 1946. Given the shortage of food, Senior Resident Officer Ivan Hirst takes the unusual step of authorizing the cultivation of cereal crops on the plant site.
You can request this photo with the indication of the intended use and the image signature at history@volkswagen.de.