70 years ago, the United Kingdom handed over trusteeship of Volkswagen to the Federal Republic of Germany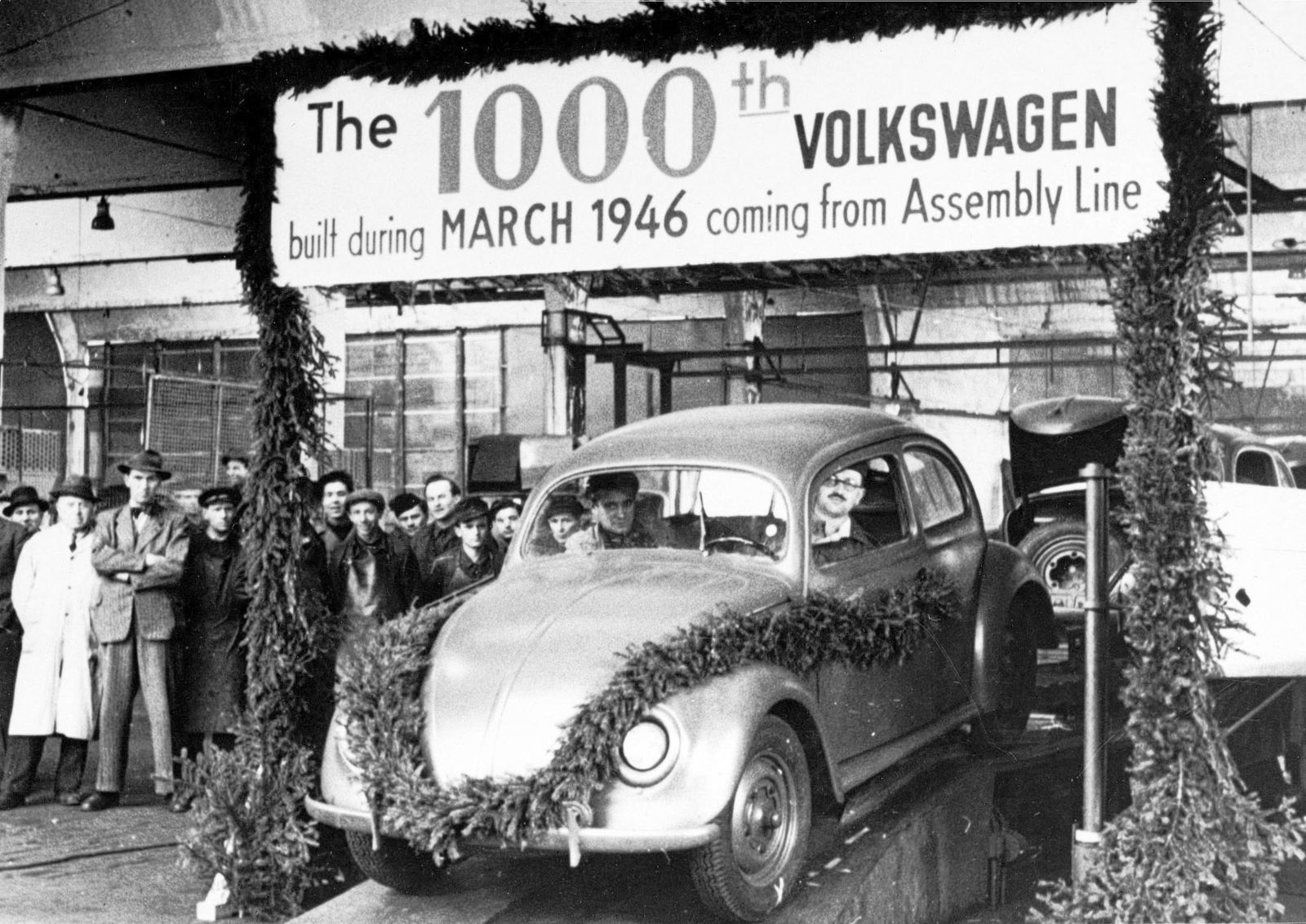 First production jubilee - Due to the shortage of raw materials and the severe winter conditions, it took nearly three months before the 1,000th car was produced. From March 1946 on, working conditions improved and car production figures rose steadily.
You can request this photo with the indication of the intended use and the image signature at history@volkswagen.de.