70 years ago, the United Kingdom handed over trustee-ship of Volkswagen to the Federal Republic of Germany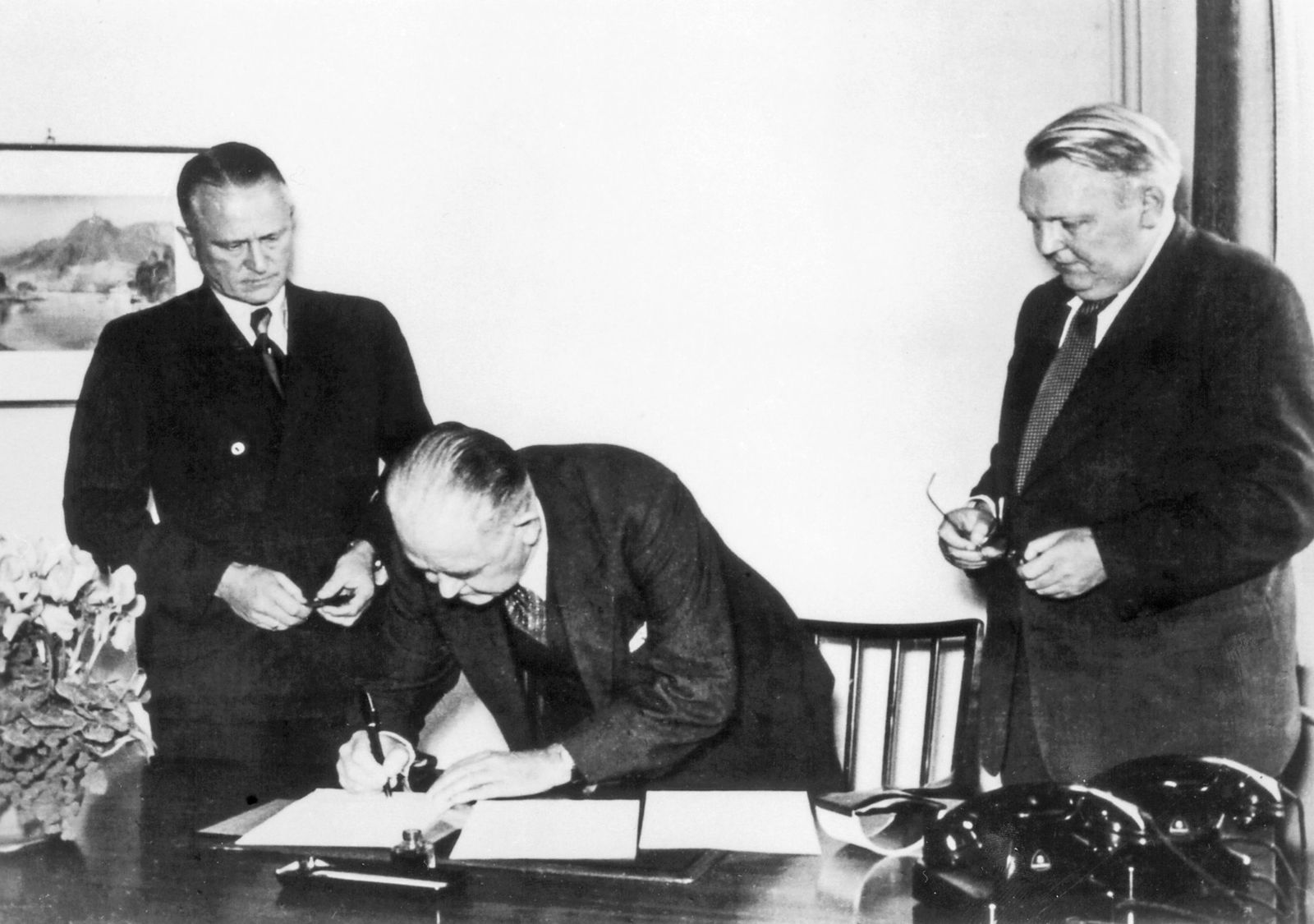 Returned to German control:
On October 8, 1949 trusteeship over Volkswagenwerk GmbH was handed over to the Federal Republic of Germany. The State of Lower Saxony was charged with administration. Colonel Charles Radclyffe (center) signed the protocol transferring Volkswagenwerk to the trusteeship of the Federal German government. The picture shows on the right the Federal Minister of Economics and the later Federal Chancellor Dr. Ludwig Erhard.
You can request this photo with the indication of the intended use and the image signature at history@volkswagen.de.